Make an Impact With Howard's Online MBA Program
Earn a Howard University
MBA Online
Howard's Online MBA program offers the same high-quality curriculum as the on-campus program for students who need a flexible, online learning option to accommodate their lifestyle. Through a holistic approach and focus on entrepreneurial spirit, the program provides a gateway to greater career opportunity and advancement.
Taught by our award-winning staff, the Online MBA curriculum emphasizes strategic leadership development to prepare you for executive readiness. You'll explore the ethical management, problem-solving, and decision-making strategies needed to lead, manage, and network in real-world business settings.
Additionally, Howard's global business network can help you build lifelong connections and open doors to career-changing opportunities. The pathway to a prestigious legacy, strong community, and an empowered future starts here.
Only HBCU ranked on Bloomberg Businessweek's Top U.S. Schools
GMAT Waiver Available
Waivers of the test score requirement may be granted on a case-by-case basis for the Online MBA program. Candidates who would like to be considered for a waiver shall complete their application with all requirements, minus their exams, and should exceed academic requirements by:
Having earned an advanced degree (Master's or PhD) with a strong quantitative focus and
Demonstrated academic excellence in previous quantitative coursework
Discover Your Potential With Howard's Online MBA
Want to see how a Howard Online MBA can help you rise to the next level of success? Tell us about your current motivations and this AI tool will predict your potential career growth with a Howard MBA.*
*The results provided by this tool are based on probability and do not guarantee specific outcomes.
Get Personalized Prediction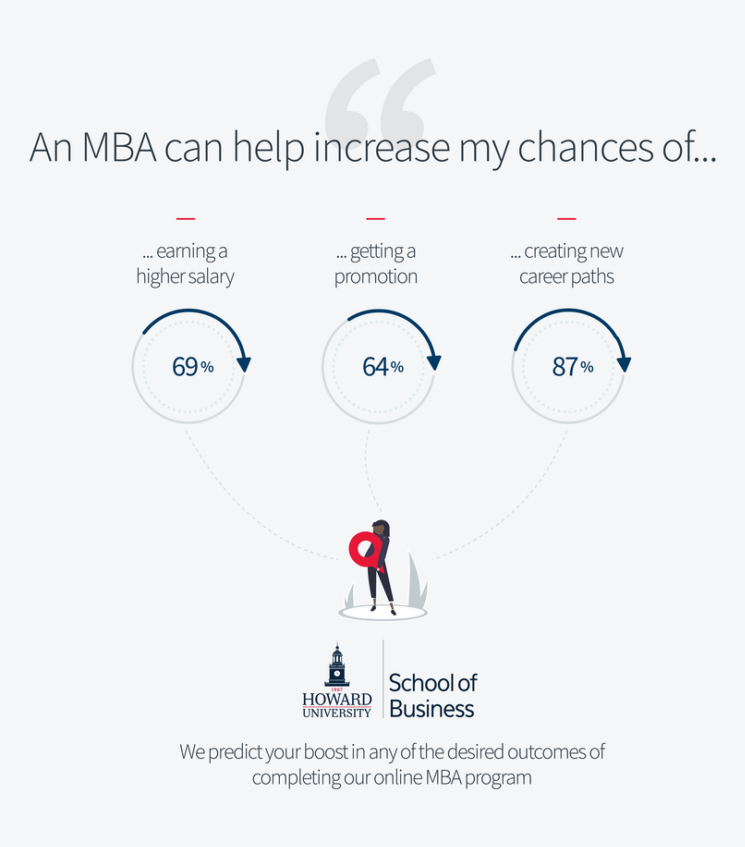 Make an Impact in Business and Beyond
Become a Business Leader
You will become more culturally aware and better equipped to think critically, solve problems, and confidently make impactful decisions as a global business leader.
Prepare for Executive Readiness
Learn to identify and mobilize talent across an organization and develop strategies for solving complex global business problems while maintaining authenticity.
Build Lifelong Connections
Gain access to an extensive and proud alumni network that reaches across the globe, opening doors to greater career opportunity and advancement in major corporations and organizations.
Define Your Values
Learn to champion businesses that benefit the greater good while being attentive and respectful to the needs of humankind. Examine important legal and ethical business issues that can impact your integrity and morality.
Strengthen Your Strategic Thinking Skills
You will focus on evolving industry issues and use an integrated approach to explore problem-solving and decision-making. You'll learn to recognize the impact each decision has on the organization as a whole, and balance growth potential with risk management.
Gain a Fresh Perspective
Explore a holistic view of business that considers the financial, ethical, and human factors that can shape your outlooks and perspectives. Discover new ways to create an environment that encourages and operationalizes innovation throughout the organization so you can make an impact in business and beyond.
Gain Real-World Experience With an Online MBA Program
Learn to lead and manage using innovative strategies to solve global business problems. As a leading HBCU business school, Howard ensures students can share their ideas and learn from diverse perspectives, creating a truly global business education.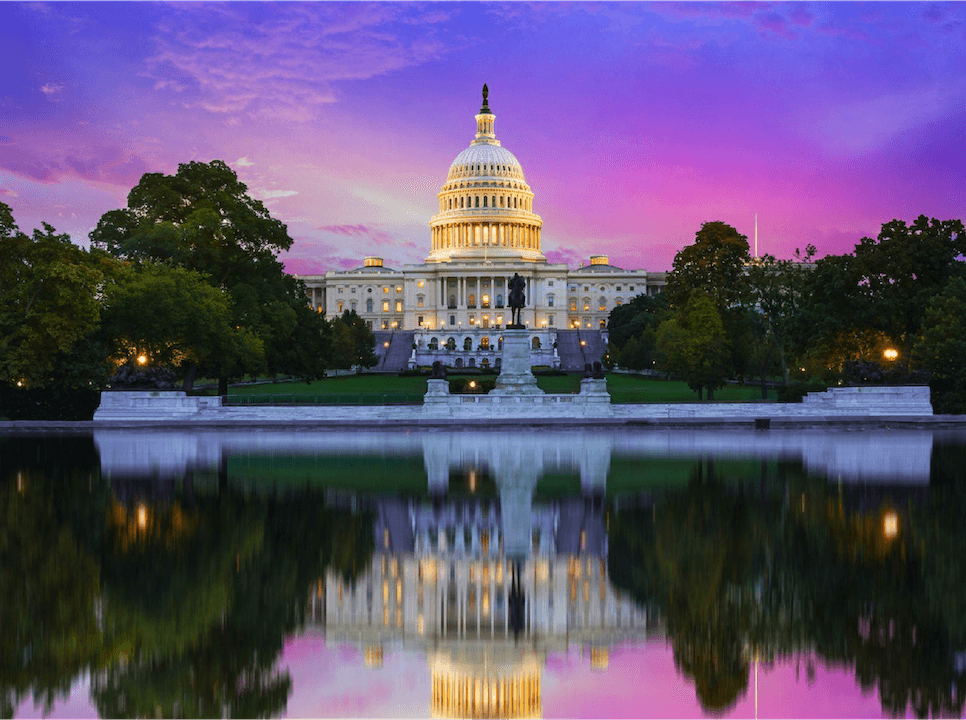 In-Person D.C. Orientation
Kick off your master's program with a three-day mandatory in-person orientation in Washington, D.C. on the Howard campus. Meet classmates and faculty before courses begin.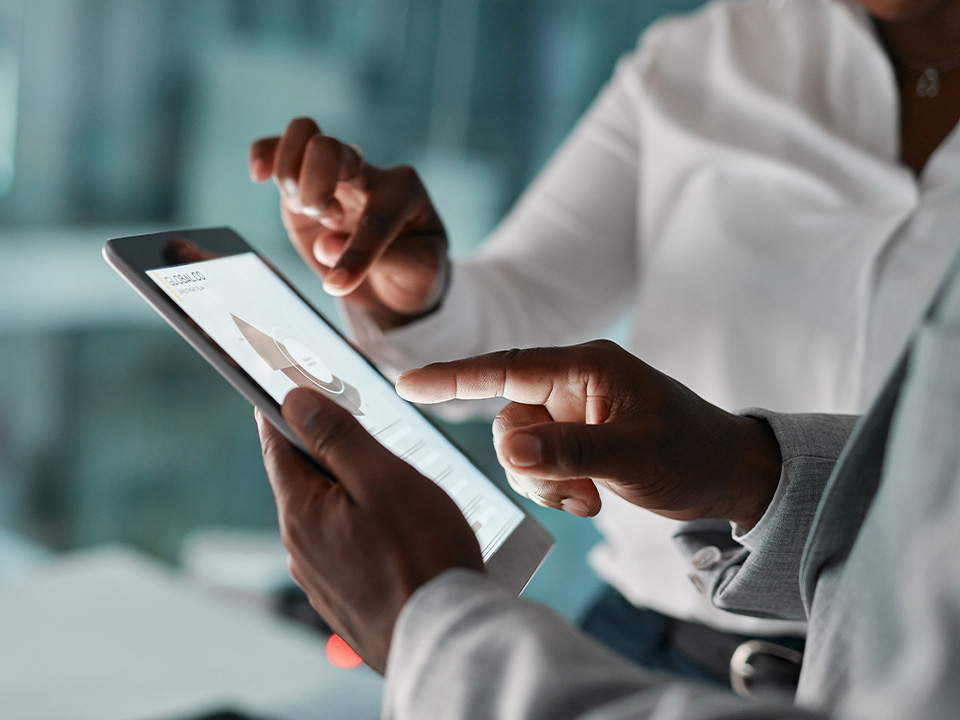 Scholarship
Our team of financial aid advisors will work closely with you to review scholarship, loan, and financial aid options to help finance your education.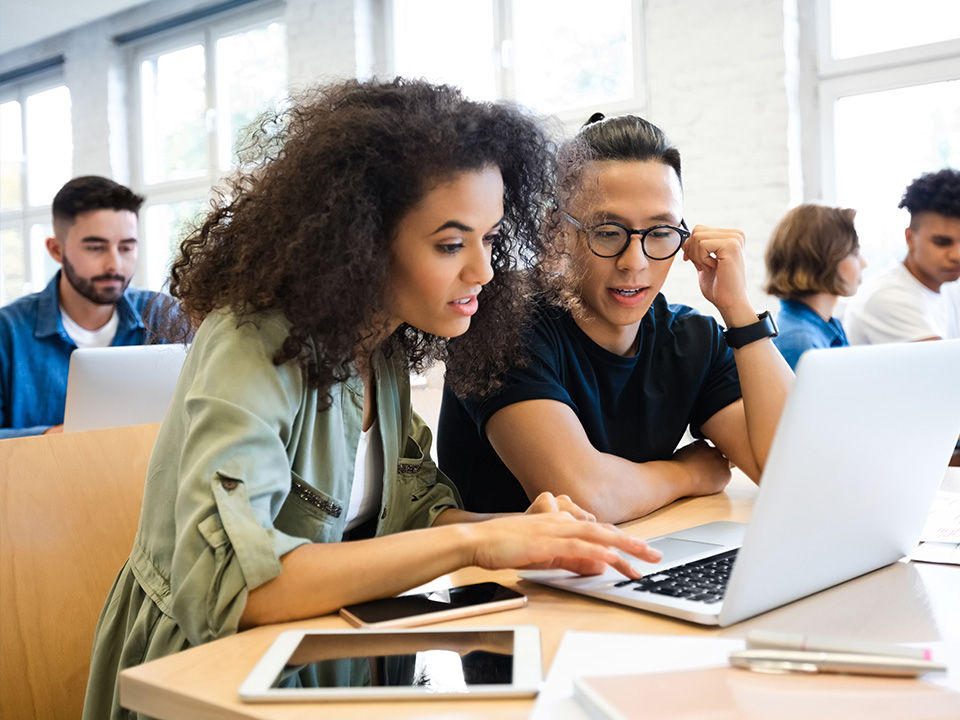 Classroom Diversity
Minority students often encounter unique challenges in the classroom and workplace; wherein we pride ourselves on diversity and inclusion. Since 2004, the Howard University MBA program has held the top spot on The Princeton Review's "Greatest Resources for Minority Students" list.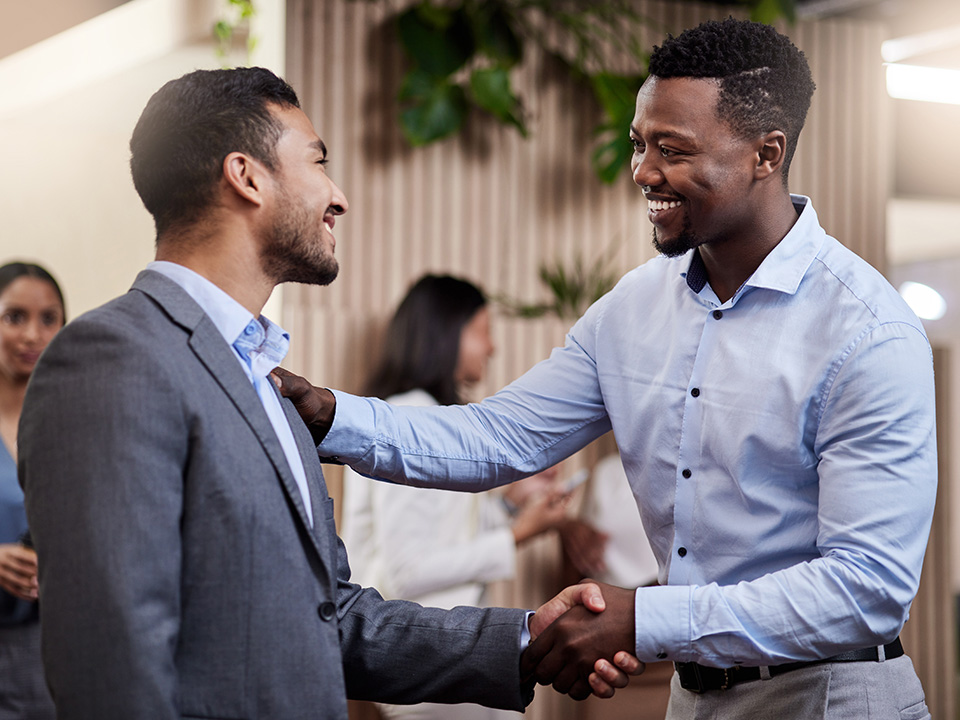 Recruitment Programs
Howard University School of Business graduates are highly sought out by recruiters from leading corporations, government agencies, and nonprofit organizations. With a long history of graduating top-performing business professionals, HU develops professionals with the tools to lead at the highest levels.
Who is the Online MBA Program For?
Howard's Online MBA program is designed for early to mid-career professionals who want to grow into global business leaders. Each student brings a unique perspective that adds to our collective learning environment and creates legacy through community. The Online MBA is perfect for candidates who want to expand their business expertise, learn to balance growth potential with risk management, and solve big challenges while maintaining authenticity.
Is the Online MBA Right for You?
I have at least 2 years of professional experience.
I have a bachelor's degree from a regionally accredited university.
I want to further my education and develop business management skills in accounting, finance, marketing, entrepreneurship, and more.
Your Learning Journey
Howard's Online MBA program requires 48 credit hours with 16 core courses. On average, students complete the program in 2.5 years. The holistic curriculum develops culturally aware change agents prepared to solve challenges and make impactful decisions in business and socio-economic environments.
Download Your Curriculum
This course will enable students to identify the tools that contribute to the economy from a Microeconomic (firm) and Macroeconomic (domestic and global) perspective.
This introductory course builds an understanding and awareness of organizational operations and oversight. Students deep dive into management, exploring the subtopics of planning, organizing, leading, and controlling. You will discover how organizations leverage their scarce resources to achieve their goals. This course provides students with an overview of management and insights into organizational structures.
In this fundamental accounting course, students apply executive, management, planning, and control processes to evaluate transactions and prepare and analyze financial statements.
This course examines the managerial use of statistical concepts and data analysis, covering topics such as descriptive statistics, probability, sampling, statistical inference and correlation, and regression analysis. Students become familiar with the Office Automation Systems and standard statistical software.
This course helps develop an understanding of financial management, with a focus on the valuation of cash flows, the relationship between risk and return, capital budgeting, and working capital management.
Prerequisite: Financial Accounting
Production and operations are the management of processes used by businesses when manufacturing their goods and services. Students will study the design, management, and improvement of production systems for efficiency and effectiveness. The course prepares students for various careers within efficient operations management, with a focus on analytically based decision-making and the improvement of processes, quality, and productivity.
This course dissects the strategy behind a firm's marketing efforts when targeting their audience. Specifically, this course seeks to develop a student in two ways: (1) understanding of how the firm can benefit by creating and delivering value to its customers, and (2) further their skills in conceptual analysis and the application of marketing tools that improve segmentation and targeting, branding, pricing, distribution, and promotion. Students participate in lectures and case discussions, case write-ups, student presentations, and a comprehensive final examination to achieve these objectives.
This course develops a foundation of concepts and solutions that supports the planning, scheduling, controlling, resource allocation, and performance measurement activities required for the successful completion of a project.
Dive into a course overview of all information systems, including the integration of management, information, and systems concepts into a unified framework. Topics include management information systems development, design, implementation, and evaluation strategies.
This course provides a comprehensive overview of the entrepreneurship process. Topics include, but are not limited to, creativity and innovation, entrepreneurship, feasibility analysis, venture finance, and business plan development.
Prerequisite: Organizational Behavior and Leadership
This course is an in-depth study of the application of accounting methods to solve business management problems. You'll gain knowledge, insights, and analytical skills to design, implement, and plan and control systems strategies. Topics covered include transfer pricing budget preparation, management compensation, motivation, and goal congruence.
Prerequisites: Financial Accounting and Financial Management
This course provides an overview and broad understanding of cybersecurity, principles and concepts relating to the security of information assets, and cyber-risk management. Learners will develop the knowledge and skills to protect the integrity, confidentiality, and availability of digital assets needed to secure an organization.
This is a hands-on graduate course conducted entirely in instructional computer labs, requiring students to work on intensive spreadsheet-based finance assignments and projects in every class, individually and in teams. It is a finance elective for finance majors and a business elective for non-finance majors.
This course provides an overview, insights, and importance of information technology applications in support of supply chain management activities. It covers areas such as technology-driven supply chain evolution, customer and service management, manufacturing planning, supplier management relationships, logistics networks, and optimization, and SCM technology strategies. Current innovations in information technology are incorporated into the course and emerging challenges/issues are highlighted to provide students with an understanding of the use and importance of information technology in supply chain management. The course uses IT and supply chain websites, articles, white papers, relevant cases, and current news (e.g., Wall Street Journal) throughout course discussions. Guest speakers make presentations that provide insight on current topics and general global supply chain technology issues. This course also incorporates the opportunities and challenges involved in e-commerce including the evolution of e-commerce, supply chain e-commerce management, and electronic commerce tools used in supply chain management.
Learn to develop business plans that solve complex problems. This capstone course involves the formulation and implementation of corporate strategy. Topics include long-range planning, acquisitions and mergers, and business policy. Students will present their findings to a panel of faculty and top industry professionals, then receive feedback and recommendations for moving forward. Dean and other faculty will attend.
Through a global management consulting engagement, students will learn how to effectively develop, lead, research and analyze a strategic business challenge. Major topics covered include country analysis for market entry strategies, global regulatory issues, demand analysis, product development, marketing, and distribution issues. The course includes site visits and events outside of class time.
Online MBA Tuition & Fees
$1,896
PER CREDIT HOUR
Scholarships and financial aid are available for eligible applicants.
$300
ENROLLMENT FEE
Waived for previous HU students and graduates and applied towards tuition.
Upcoming Webinars
Check back soon for more upcoming events.
Are You Ready to Explore Howard's Online MBA?