Advance Your Career to the Next Level With Howard's Online Executive MBA Program
Earn Your Executive Master of Business Administration Online at Howard University
Howard's distinguished Online Executive MBA (EMBA) program draws upon the legacy of one of America's top business schools. Created for experienced professionals, the Online EMBA curriculum offers students the technical and soft business skills to strengthen their position as senior leaders and effect organizational change in diverse environments.
As an EMBA student, you will deepen your understanding of executive-level finance, management, business practices, and accounting through the Strategic Management Capstone, international immersions, and executive coaching. The accessible structure of Howard's online program allows you to build the advanced professional competencies you need on your path to the C-Suite in a flexible format that fits your schedule.
In about 18 months, you can complete the EMBA program prepared to lead in a global marketplace and solve worldwide business challenges. After earning your Executive MBA online, you can continue to cultivate Black Excellence and build lifelong connections with a strong community of professionals who share your values.
In as little as 18 months
Designed for Experienced Leaders Like You
Join the Howard Legacy
Become more culturally aware and better equipped to think critically, solve problems, and confidently make decisions as a business leader.
Drive Business Outcomes
Learn to identify and mobilize talent across an organization and develop strategies for solving complex business problems, nationally and internationally.
Build Lifelong Connections
Gain access to an extensive and proud alumni network that reaches across the globe, opening doors of opportunity and connectivity to major corporations and organizations.
Align With Your Values
Learn to champion a business that benefits the greater good while being attentive and respectful to the needs of humankind. Examine important legal and ethical business issues that can impact your integrity and morality.
Adapt to Industry Changes
Focus on evolving industry issues and use an integrated approach to explore problem-solving and decision-making. You'll learn to recognize the impact each decision has on the organization as a whole, and balance growth potential with risk management.
Develop an Inclusive Perspective
Explore a holistic view of business that considers the financial, ethical, and human factors that can shape your outlook and perspective. Discover new ways to create an environment that encourages and operationalizes innovation throughout the organization.
An Online Executive MBA Program Built for Success
Today's business leaders need an entrepreneurial spirit coupled with an understanding of technology's impact on innovation. Leveraging awareness of the global business environment will allow you to build successful strategic partnerships for your organization. In addition to having direct access to a dynamic faculty, the academic and career support we offer ensures that each Howard Online EMBA student has an incomparable return on investment.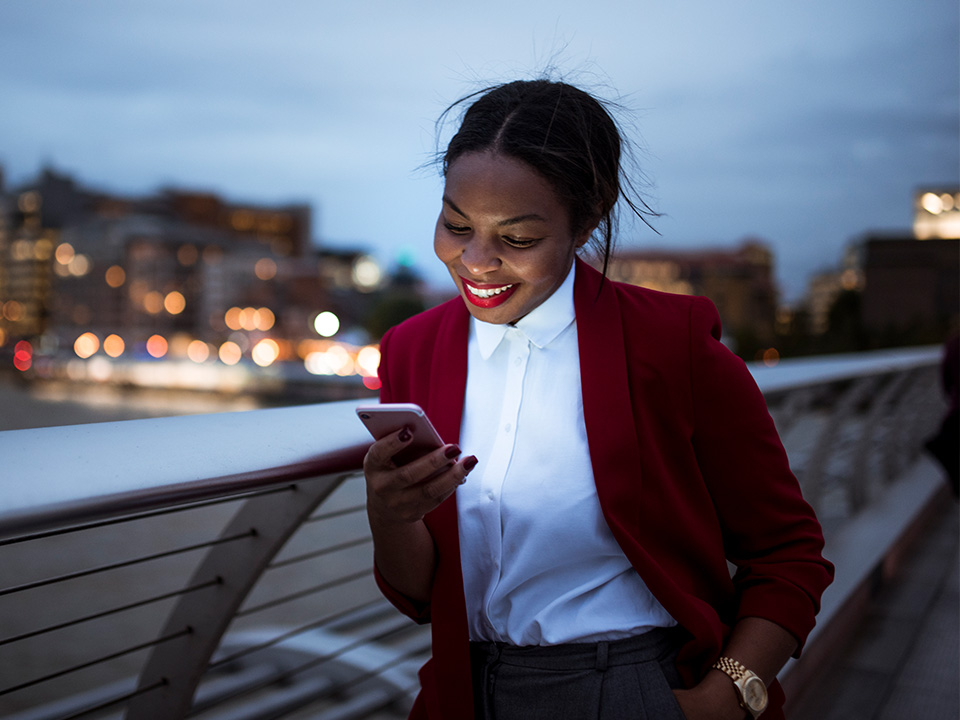 International Immersion Opportunities
From study abroad opportunities to becoming well-versed in global concepts, you will gain the skills to solve worldwide business challenges.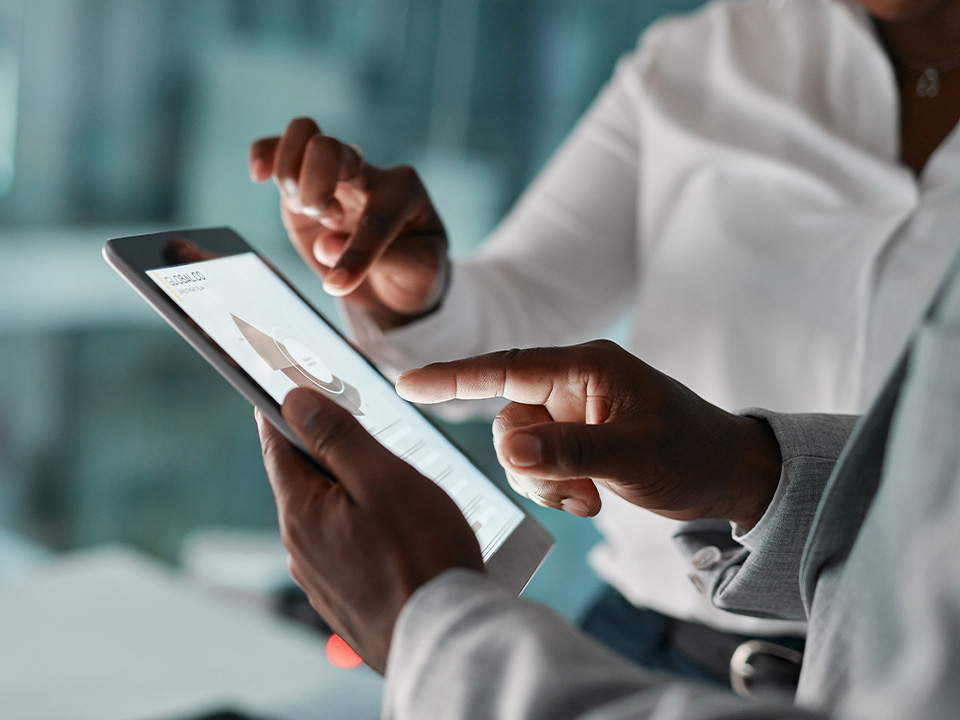 Scholarship
Our team of financial aid advisors will work closely with you to review scholarship, loan, and financial aid options to help finance your education.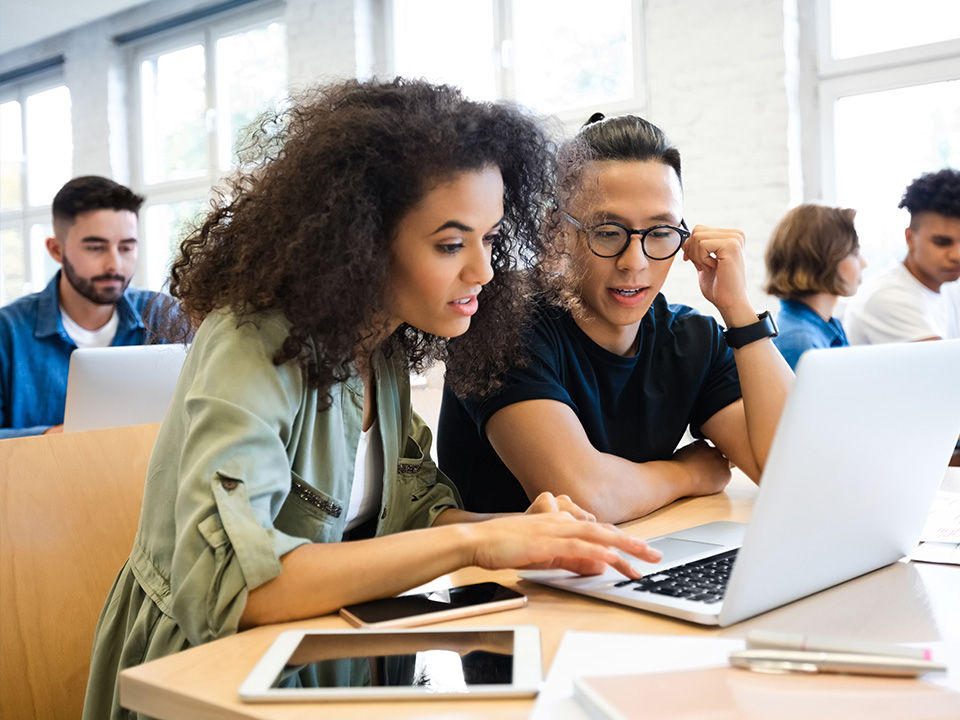 Classroom Diversity
Minority students often encounter unique challenges in the classroom and workplace; wherein we pride ourselves on diversity and inclusion. Since 2004, the Howard University MBA program has held the top spot on The Princeton Review's "Greatest Resources for Minority Students" list.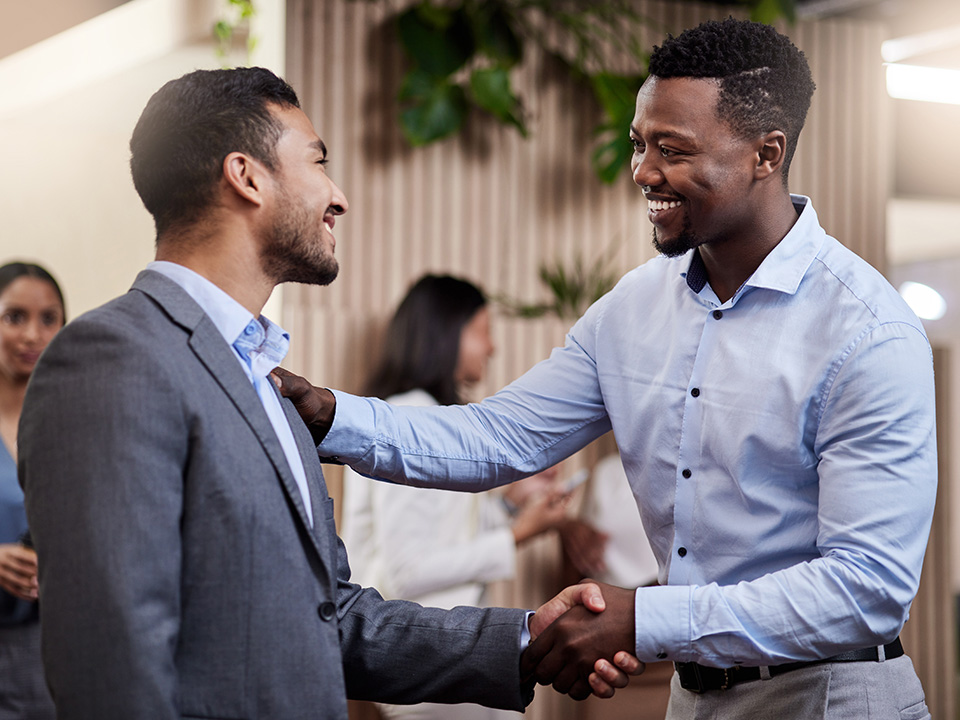 Recruitment Programs
Howard University School of Business graduates are highly sought out by recruiters from leading corporations, government agencies, and nonprofit organizations. With a long history of graduating top-performing business professionals, HU develops professionals with the tools to lead at the highest levels.
Who is the Online Executive MBA Program For?
Our Executive MBA program is for experienced professionals and emerging leaders from a range of industries who want to enhance their skill sets, learn from high-caliber peers and faculty, rise to the next level of career success, and confidently lead across all aspects of their organizations.
We welcome those who have an entrepreneurial spirit and seek to develop a financially healthy startup while acting with the highest level of character, integrity, and purpose. No matter your background, we extend and reinforce the prestigious legacy of Howard University's School of Business to each student at every step of their career.
Is This the Right Program for Me?
I have at least 7 years of professional experience.
I have at least 5 years of senior management/leadership experience.
I have earned a bachelor's degree.
I can easily show progressive experience on my resume.
I feel comfortable with foundational business concepts from my experiences up to this point.
I am looking to transition into a position that is at, or equivalent to, a C-Suite level role.
I desire a program that is rigorous and fast-paced.
Your Learning Journey
Your business education as an EMBA student requires 42 credit hours with 14 courses. The inclusive curriculum is grounded in data-based business analysis, equipping you to lead high-performing teams and make informed financial decisions.
Download Your Curriculum
This course examines the principles, human resources, and structural framework involved in the organization and management of for- and not-for-profit organizations. This operational approach to problem-solving analyzes motivation, behavior, and executive leadership within the organizational framework.
This course covers marketing management theory and practices in business organizations. It examines how marketing interfaces with other business functions while emphasizing the planning and implementation activities required to attain marketing goals for the organization. Topics covered include analyzing marketing opportunities, researching and selecting target markets, developing marketing strategies, operating in the international market, and planning and controlling marketing programs.
This course introduces students to financial and managerial accounting concepts and their application in the decision-making process. You will complete case analyses on a variety of accounting topics to apply the concepts covered in this class. This course is not a requirement for students who have earned a professional certification in accounting (e.g., CPA, CIA, CFE). Undergraduate accounting majors may petition to have this course waived. Students who have this course waived are required to replace it with an approved MAcc course.
This course examines economic systems, aggregate economic theory, including inflation and unemployment, and national income accounting theory and analysis. You'll dive deep into the investigation of price theory in the allocation of resources, market structures, quantitative estimating, business decisions on price and output, and forecasting of costs and profits.
This course provides a comprehensive overview of the entrepreneurship process. Topics include, but are not limited to, creativity and innovation, entrepreneurship, feasibility analysis, venture finance, and business plan development.
Prerequisite: Organizational Behavior and Leadership
This course explores the concepts of modern organizational information systems and technologies for implementing these systems. Discover the role of information systems in organizations, particularly in strategic planning, gaining competitive advantage, and the use of these systems in business problem-solving. Furthermore, you'll examine innovative processes from a managerial perspective.
Students explore the foundation of the management consulting industry and learn consulting frameworks and methods. Through case studies, class discussions, and student projects, you will learn how to apply your technical expertise and experience. You'll complete the program with the skill to approach industry problems as an expert and deliver effective solutions for clients in the public and private sectors.
This course helps develop an understanding of and analytical skills for financial management, with a focus on the valuation of cash flows, the relationship between risk and return, capital budgeting, and working capital management.
This course focuses on the relationship between communication, management, and the traditional functions of business writing. You will examine the theoretical and practical business aspects of oral and written communication. And ultimately, learn to incorporate integrative applications of written communication and oral presentation skills, research design, data collection and analysis, and computer technology.
This course takes a managerial approach to the use of statistical concepts and data analysis, covering topics such as descriptive statistics, probability, Bayesian analysis, sampling, statistical inference and correlation, and regression analysis. Students become familiar with Office Automation Systems and standard statistical software.
This course examines the study of production and service operations from a systems perspective. System-wide problem conceptualization and definition methodologies, such as quality function deployment and supply chain management, are also presented. You will participate in active discussions covering global strategic and competitive issues. Students will analyze cases and develop a project using the principles learned in this course. The coursework utilizes decision support systems software as appropriate.
Prerequisite: Management Statistics and Data Analysis
This course addresses the legal, social, economic, and historical background of contracts, property, sales, secured transactions, negotiable instruments, agency, partnerships, and corporations. The course will also address legal and ethical issues relating to various organizations and industries such as health and medical, etc.
In this course, students develop a framework for analyzing and examining the complexity and diversity of the international business environment. You will explore theories and analyses relevant to major national and regional business environments. Organizational and functional issues are discussed, including firm structures and industry analysis. A two-week trip to China, India, or South Africa is optional.
Learn to develop business plans that solve complex business problems. This capstone course involves the formulation and implementation of corporate strategy. Topics include long-range planning, acquisitions and mergers, and business policy. Students will present their findings to a panel of faculty and top industry professionals, then receive feedback and recommendations for moving forward. Dean and other faculty will attend.
Contact your enrollment advisor for more information about the Capstone course.
Online Executive MBA Tuition & Fees
$13,983
COST PER SEMESTER
Scholarships and financial aid are available for eligible applicants.
$300
ENROLLMENT FEE
Waived for previous HU students and graduates and applied towards tuition.
Tuition based on 2023-2024 rates. Tuition per credit hour of $2,016 will be charged in lieu of the per semester fee if candidates take less than 9 credits in a semester. The final semester of the program will be charged on a per credit hour tuition rate of $2,016. Tuition rates are subject to change each year as approved by the University. Additional fees may apply.
Learn How to Fund Your MBA
Upcoming Webinars
Check back soon for more upcoming events.
Ready to Explore Howard's Online Executive MBA?